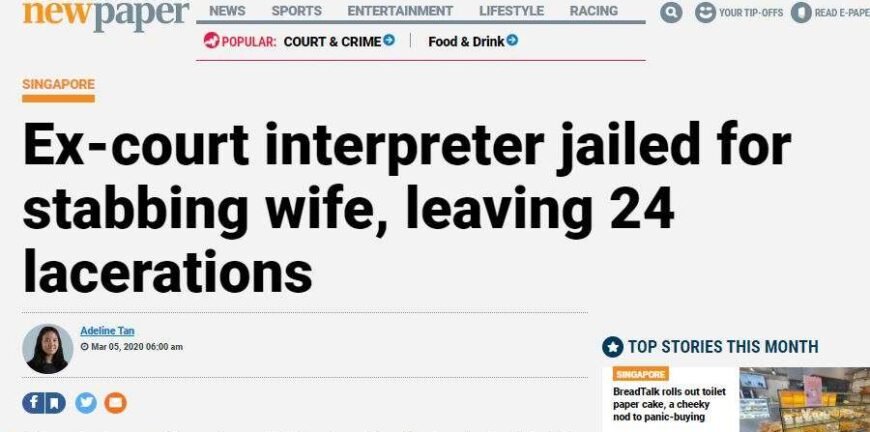 Ex-court interpreter jailed for 6 months for stabbing wife, leaving 24 lacerations
Mr T.M. Sinnadurai said his client had joined a counselling programme and attended counselling sessions at Raffles Hospital.
For voluntarily causing hurt with a dangerous weapon, He could have been jailed for up to seven years and fined.